Location:
243 Highway 217
Freeport, Nova Scotia
Canada B0V 1B0


902 839 2034
Amenities:
Walking trail leading to the Bay of Fundy
Family picnic areas
Gardens
Washrooms
Main floor is wheelchair accessible
Museum Hours:
The museum is open to the public seasonally:

June 1st to Mid-September
Tuesday Through Saturday
9:00a to 4:30p

Sunday, Monday - Closed
Admission: By donation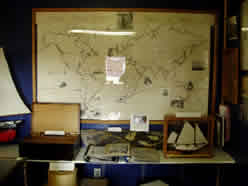 Exhibits
Islands Museum was built in 1986 as a project initiated by the Tiverton Board of Trade and Islands Historical Society.
Exhibits concentrate on the way we lived and worked, both in the home and on the water. In the Marine Room, a working fish shed, many boat models, as well as fishing gear from the 1930s and 40s reveal our past way of life.
Joshua Slocum, the first man to sail alone around the world also has a large place in our museum as he set out from Brier Island.

Themed exhibits change each year and present a new look at some of the many facets to island life.
Great time, as usual ~ Gordon Wilson (Clare-Digby MLA)
Previous Themes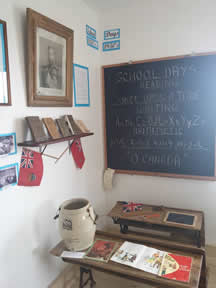 Previous Themes:
2009 Summer Exhibit was "Transportation" and highlighted the islands' ferries; schooner trade around the world; the Neck and Islands bus system as well as the "coasters" who plied the waters from Yarmouth to St. John.
2008: Celebrating the 225th Anniversary of the Loyalist arrival in Nova Scotia.
2006-2007: Islands' Fraternal Organizations : Macabees, Forrestors, I.O.O.F., Rebekahs and Temperance Societies.

Absolutely Charming! ~ Chris C.